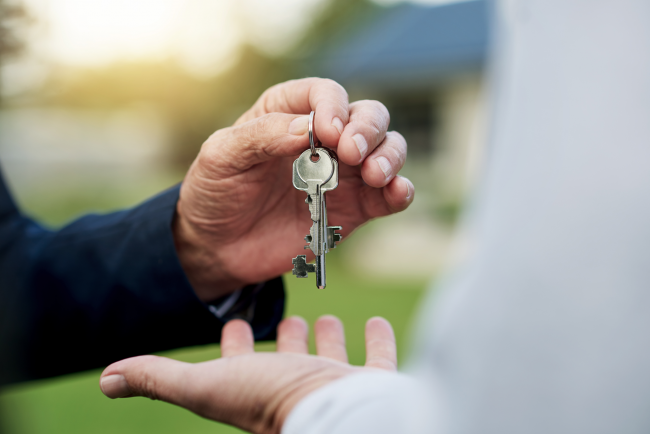 With bookings at an all-time high, vacation rental companies have one clear choice for increasing their revenue: increasing inventory. Unfortunately, the competition for rental inventory is getting even more fierce — the success of our industry brought other (larger and well-funded) entities into the arena. 
In this post, we'll address owner acquisition. It's hands down the summer's hottest topic and the experts at Bluetent have plenty of proven strategies and helpful hints to share. Let's get started.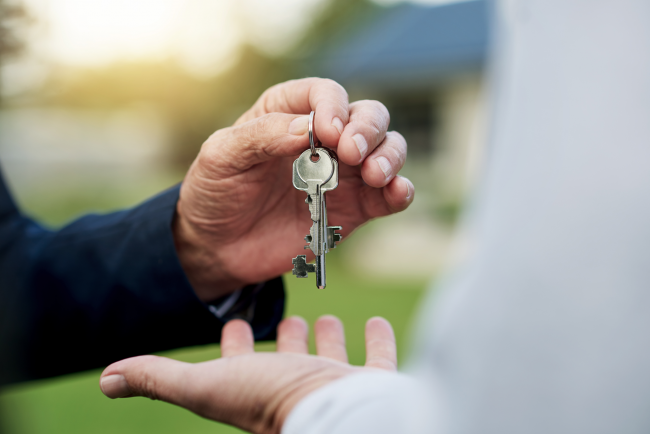 Start at the beginning: who are you?
Put yourself in a homeowner's shoes: if you were looking for someone to care for — and derive revenue from — your investment property or second home, what would you look for? As a vacation rental brand, you need to know the value of your service before you can attract owners to that service. 
Many brands already have a defined value — make sure your brand does,too. Figure out what sets you apart from your competition. Is it years in business and local knowledge, white-glove service, established return guests? If you aren't sure, Team Bluetent can help you define your value proposition using our easy brand voice and value survey. 
On the flip side of the coin, you also need to know what types of properties you are most interested in adding to your inventory. Are you looking to cast a wide net and capture whatever is available? Or do you want listings in certain areas, or with certain amenities, or at certain price points? 
Once you've homed in on your value and the properties you're seeking, you are ready to build your marketing strategy and start reeling in new homeowners. 
Deploy tried and true 

marketing 

techniques.
While many old school marketing techniques are outdated and ineffective, direct mail campaigns still work for owner acquisition! Team Bluetent routinely sees great results from well-designed, direct-mail postcards targeting homeowners. There's just no substitute for something that an owner can physically hold in their hand or keep on their desk to remind them of your services.  
Bonus tip: Your postcard should give owners a clear pathway for getting touch with you (a phone number, web address, or even a QR code). If a homeowner is ready to learn more about your brand, make sure they can do so easily. 
Harness the power of your digital ecosystem

.
In this digital age, a large percentage of homeowners go online to search for vacation rental management. What does that mean for your brand? Two things. First, you need to utilize your website and online advertising to get on that owner's radar. And second, you need to have strategies for capturing the owner's information and building their trust once they find your brand.  
With a team that's chock-full of experts helping vacation rental brands utilize the full force of their digital ecosystem, it's hard to keep this section short, but we'll do our best.  
Get on owner's radar: Studies show that homeowners looking online for property management search vacation rental keywords. That means that the work you do get your brand in search engine results for potential travelers also works for potential owners! You'll also want to rank for property management keywords, of course, and investing efforts in a specific property management web page and in high-quality content created just for owners (consider an owner–focused blog page with relevant tips and updated information) is a good start! 
You can also use Google and Facebook advertisements to get your brand in front of owners. Bluetent clients are currently seeing incredible return on investment for digital advertising efforts. Not only can advertising campaigns target homeowners, they also can be used to strengthen your brand value. 
Capture information and build trust: Once you have an owner interested in your brand, it's essential get their contact information. Use website forms to invite owners to be part of your mailing list and use pop-ups to get them to sign up for more in-depth information about your management services. An educational automated email campaign highlighting your services will keep owners interested and engaged until they are ready to reach out to you directly. 
Provide a personal touch. Always

.
We all know there is no substitute for direct connection. Simplify the process by including calender links in your email outreach efforts that make it easy schedule a free consultation with a brand representative. And if an owner doesn't sign on immediately, be earnest (but not pushy) and ask if you can contact them again before contract season. 
Make your owners your brand ambassadors

.
At the end of the day, service is key and word of mouth is invaluable: there is simply no better marketing tool than a happy homeowner. While you know — down to the smallest detail — all the ways you market their properties, do your owners know, too? Providing data to owners is not only useful for data's sake, it also documents your constant and ongoing efforts on their behalf. 
Make sure that you provide regular e-newsletters, monthly statistical reports, and even online data dashboards to your owners so they can track the value of your partnership. Encourage feedback with easy-to-submit reviews of your performance and, always, ask for referrals.  
Are you ready to step up your owner acquisition game? Give us a shout, we'd love to help.