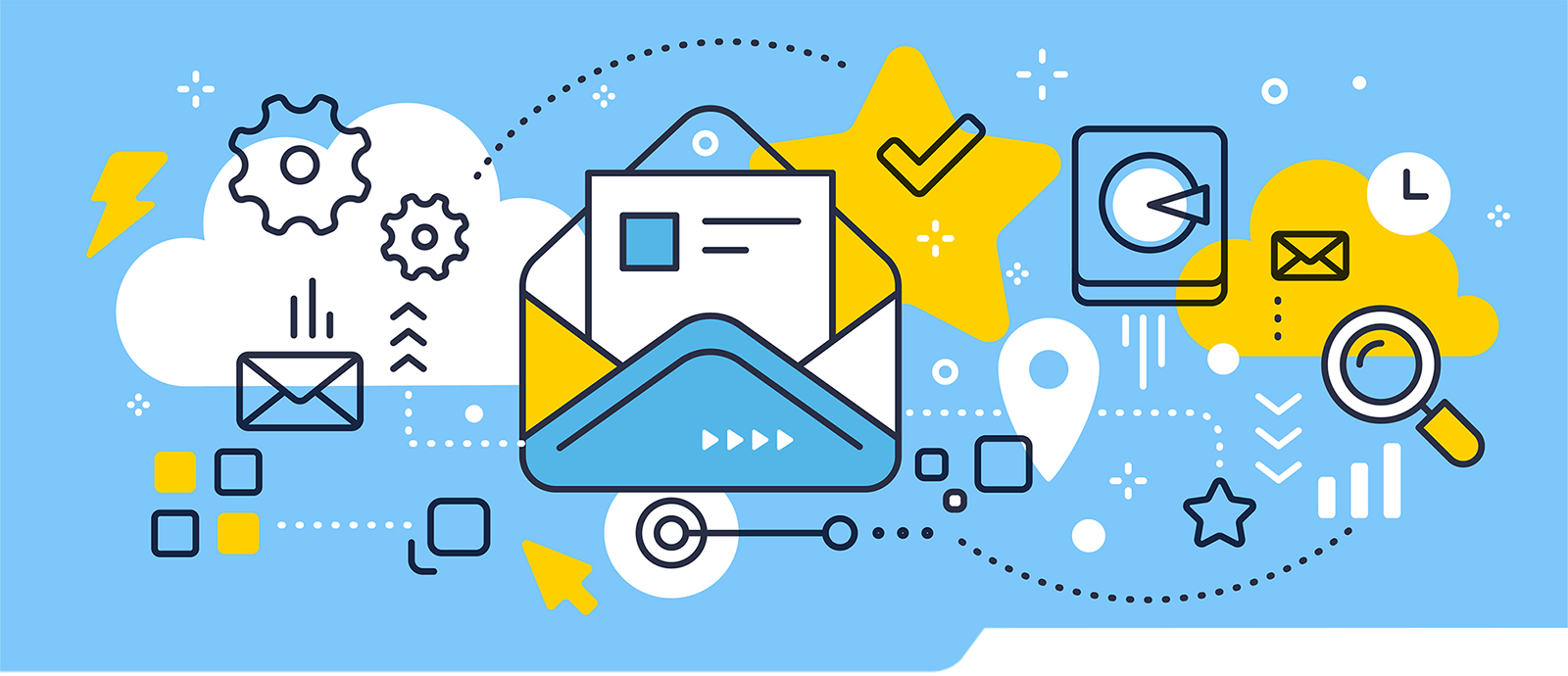 In September four members of the Bluetent Email Department traveled to Boston for Litmus Live – the annual congregating of Email Marketing nerds. Litmus Live is a two-day event that brings the email marketing community together to learn from one another with tracts focusing on marketing strategy, design and code. The content focuses not only on how we can improve individually but how we can best serve our audience, email recipients.
Email Accessibility for All
Making your emails accessible to everyone was the most repeated talking point at Litmus Live this year. A much higher percentage than I was aware of in any given audience has some hindrance to reading emails – color blindness, dyslexia, visual impairments,  etc. By 2020, the percentage of the population over the age of 50 will be over 35%. A good portion of the Vacation Rental industries guests falls into this aging category so making sure your emails meet the following requirements is vital to ensure you're not losing out on potential revenue.
Color Contrast:
The colors of Green and Red may seem like great combination for your upcoming Holiday campaign but it's not going to do any favors for the approximately 3 million people out there who are affected by color blindness. The use of a color contrast checker like 
WebAIM
 was highly encouraged to ensure you emails are legible to everyone.
Alt Text for Screen Readers:
Images are a visually appealing way to draw someone into your email, however, your message could get lost to those with any form of visual impairment. Alt text saves the day by displaying live text to support your images. They are a nice backup in case your recipient has a visual impairment where they rely on a screen reader to get a description of the photos in your email. It's also crucial for anyone in your audience who uses one of the many email clients that automatically renders emails with images turned off.
Font Recommendations:
Headlines – 16px for mobile, 30px for desktop. Serif and Sans Serif fonts are great options.
Body Copy – At least a 16px font is preferred so everyone can easily view. Serif fonts are recommended for body copy.
Line Height: font size x 1.5 was recommended, but in my testing, this seems a bit extreme. Just ensure that your copy has enough room to breathe.
Alignment: The stat thrown out was that 15-20% of the population experiences some type of dyslexia. The centered text creates a nice visual flow but the left-aligned text is easier for reading.
Ensure Your Call-to-Actions Provide Appropriate Value
Pro tip: "Book Now" is never your best option for a call-to-action (CTA) button. Not only does this express a high level of commitment but it doesn't adequately convey the value for action. Most likely, a tiny percentage of your audience is ready to book immediately. Even if they were, jumping from an email to a reservation could give even seasoned travelers anxiety. Instead, put yourself in their shoes and think about the type of value they would be looking for in your content. Maybe you're promoting a new property, and they want to "explore property photos." Alternatively, perhaps you've detailed a fall booking special which now has them thinking about an "escape this fall." Stop thinking about what you want your customers to do and instead focus on what they may want to accomplish.
GDPR and Consent
Remember the onslaught of GDPR emails you received last spring asking for your consent? I thought this was going to be the most talked about topic of the conference, but as I mentioned previously, accessibility was the winner. While GDPR only affects those who are marketing to EU email addresses following these guidelines should be adopted and will set you up for success. One of the talking points was regarding the additional line of "consent" you may have noticed on some forms. Adding in a clear and concise checkbox (not pre-checked) along the lines of "I consent to have "Company Name" add my email to their mailing list" almost appears help to ensure we're only adding and targeting those who really want to hear from you. In the examples provided engagement and overall campaign health went up. Quality over quantity is a winning strategy.