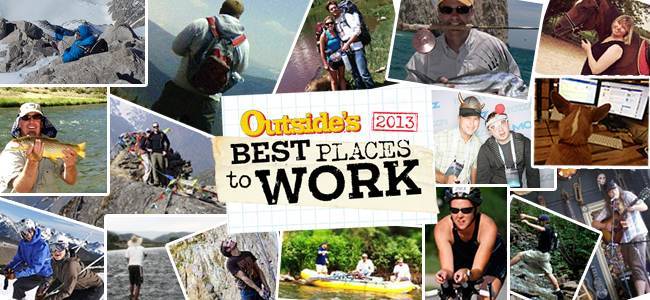 For the second year in a row, Outside Magazine recognized Blue Tent on their annual "Best Places to Work" list – we came in at #8 for 2013!  We are thrilled to be acknowledged among so many awesome companies.  The list encompasses 100 organizations across the country that strive to employ a healthy, work-life balance — companies that achieve high levels of success and then celebrate by participating in their favorite adventures.  The selection process takes place over the course of the year and includes confidential employee surveys as well as detailed research into the company culture.
While our team loves flex time to squeeze in yoga, bike rides, powder ski days, or the ability to reach into the beer fridge and grab an Aspen Blonde at the end of the day, there is far more to Blue Tent that makes it an exciting and fulfilling place to work.
Our Clients – who continually challenge us to raise the bar and strive for greater online success

The Culture – which encourages innovation, creativity, and teamwork

Our Work – which includes solutions and services engineered with pride

The Team – talented, passionate individuals who relentlessly push themselves and think outside the box
A lot of exciting changes took place over the past year – our team grew, our office square footage doubled, we welcomed many new and impressive clients, but one core principle will always ring true: a healthy, active lifestyle coupled with challenging, motivating work is essential for our success and team morale.
All in all, we are elated by the recognition from Outside Magazine as we are committed to focusing on wellness, giving back to our community, and appreciating the mountain paradise that we are lucky enough to call home.
Thanks so much Outside and congratulations to all who made the list!
To see what our team is up to – Like Us on Facebook or Follow us on Twitter
Here are a few highlights from 2013 so far:
Ben Gore, a lead developer, summitted Denali – highest peak in North America at 20,328 feet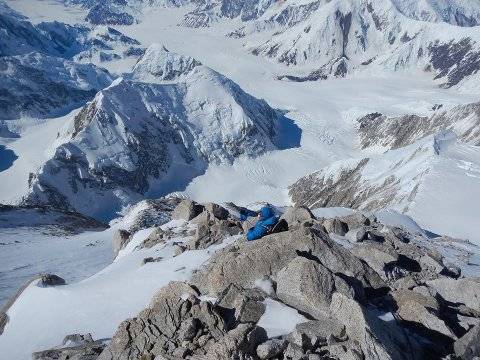 Brynn & Braeden trekked through Nepal
To see more check our Facebook page.