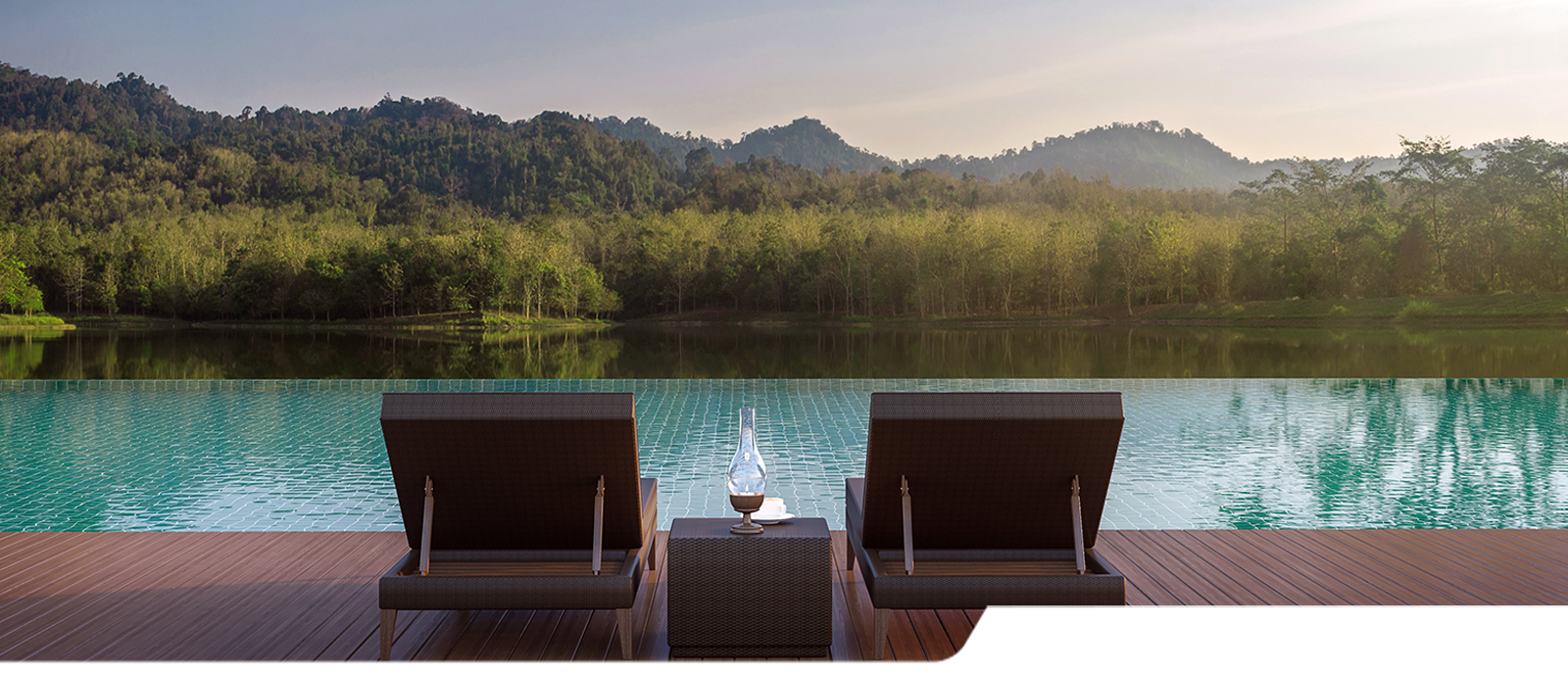 Captivating interior decor not only adds a nice to touch to your property photos but it hooks travelers. The truth is that how you decorate the space matters to guests. Drive more bookings and repeat guests, as well as capture excellent reviews with a modern look and feel. Introducing our partnership with Envizzo, a marketplace with discounted home furnishings for property managers. Read on to learn design tips from Envizzo and boutique hotel designer, Michal Kramer.
You just rented or purchased a new property and now you're really excited to furnish it. You want to list it on the likings of Airbnb, Homeaway, etc, but now what? You want to make this place look amazing and set up a high performing rental property. We've all been there. With over 800,000 short term rental properties in the US, it's becoming increasingly more important to find a way to set yourself apart from the rest. This is why the Envizzo team sat down with boutique hotel designer, Michael Kramer to learn some tricks that he uses in his day to day.
Michael Kramer, creator of the stunning suites at Gurney's Resort in Montauk, NY, reminds us of how to create these amazing experiences. When we spoke to Michael, he told us how his ideal travel experience includes, a "cold bottled water, a phone charger, and a good well-worn book on the nightstand." Providing for the guests' needs and happiness is perhaps the number one consideration.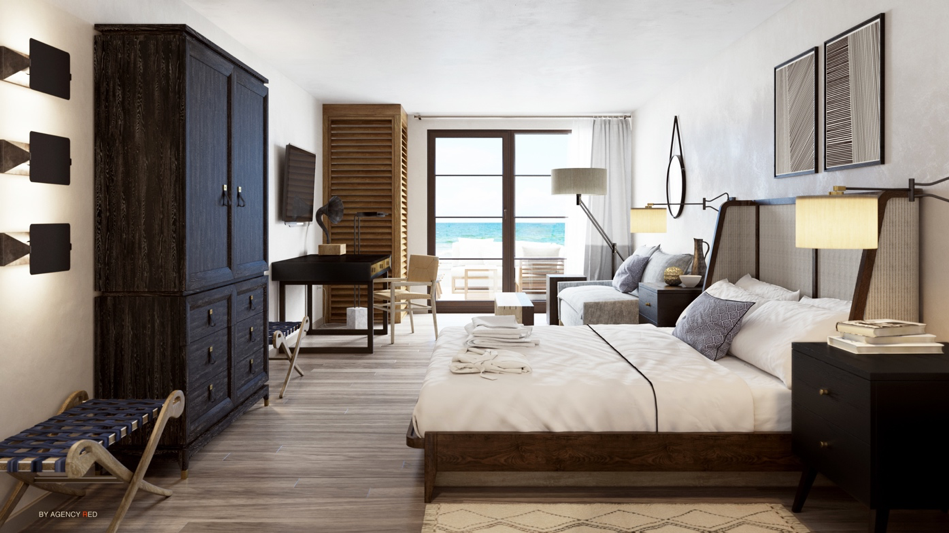 Photo: Gurney's Resort, design by Michael Kramer
Here are some of Michael's tips for creating the best travel experience for travelers:
1. Create a space that makes YOU happy
Yes. Creating a space that your guests like is important, but, at the end of the day, the space is yours and you want it to be special to you. Michael explains, "I don't believe in following all the 'Design Rules'. Everything in the room doesn't have to be the exact same shade of emerald green…As long as you follow the design principles of scale and proration, any pieces you choose to mix can work together in harmony." Envizzo's marketplace makes it easy to find inspirational pieces for your spaces.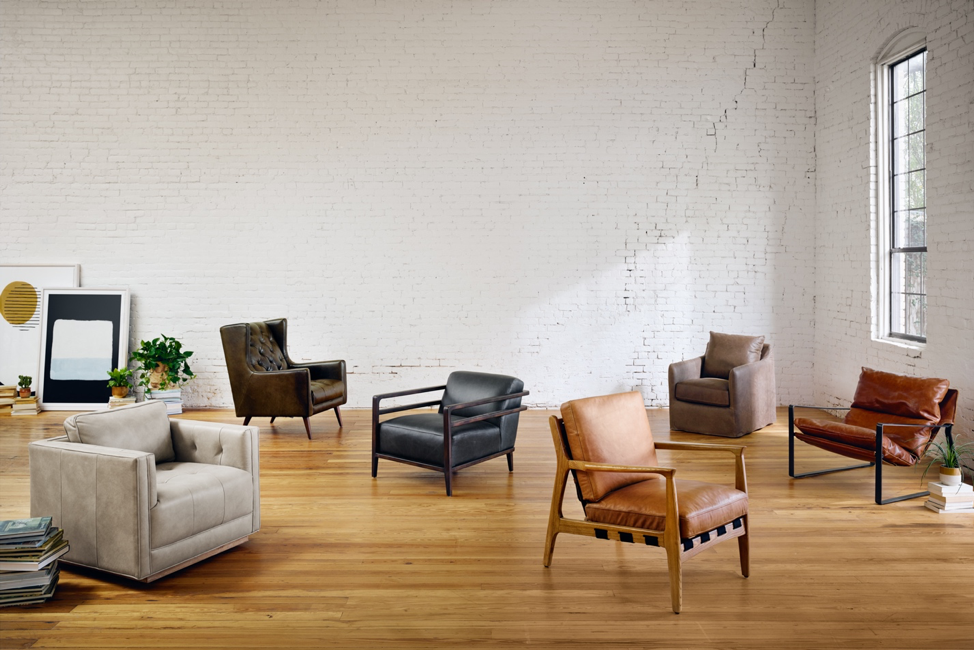 2. Art can make any space more meaningful
An art lover, Michael suggests, "it's crucial for your space to have at least one unique piece." An item that's genuine, personal, and has a story will catch someone's attention. Art doesn't have to be expensive or pretentious to be considered good.'" Adding personal touches to a unit makes the space more authentic and not as much as furniture slapped together for people to live amongst.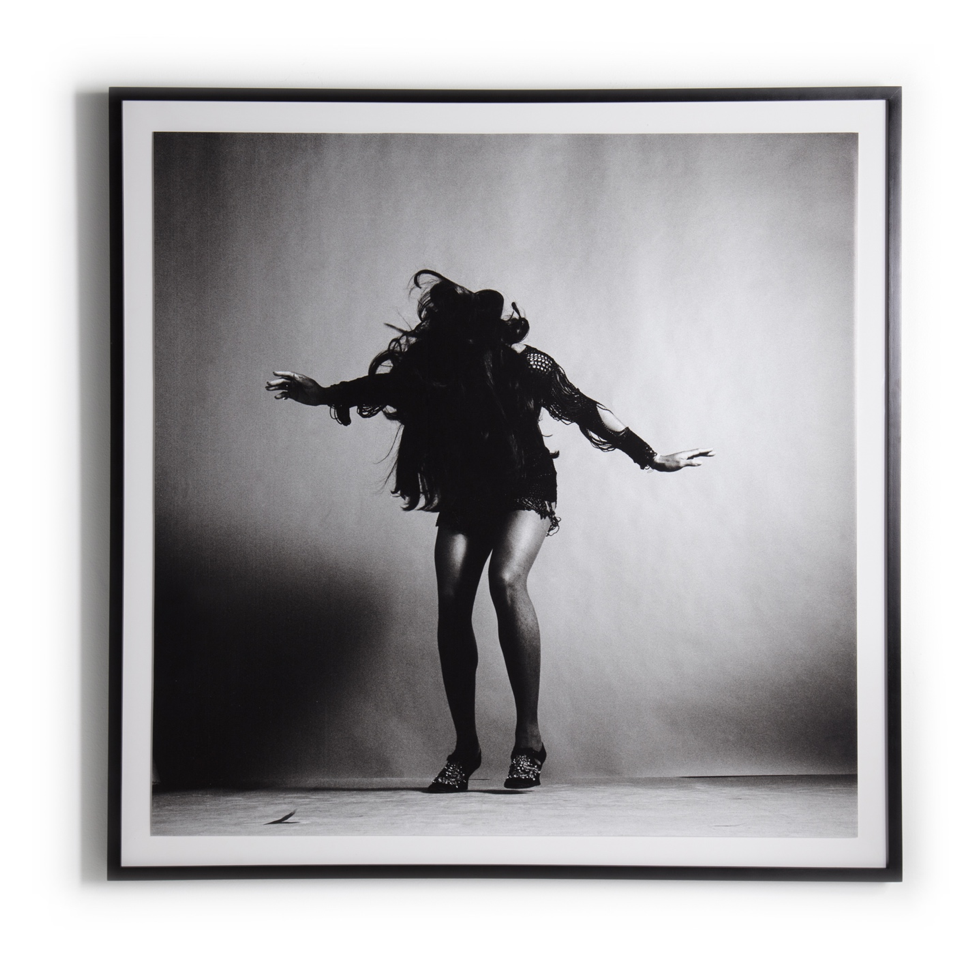 3. Make the space as comfortable as possible
When decorating a vacation rental property, it is important to weigh the balance between abundant hospitality and the need for the space to "feel clean, open and airy." As far as creating comfort, Michael values the influence of texture, color and lighting: "Textures that are soft and inviting and colors that are not too aggressive can make any space comfortable."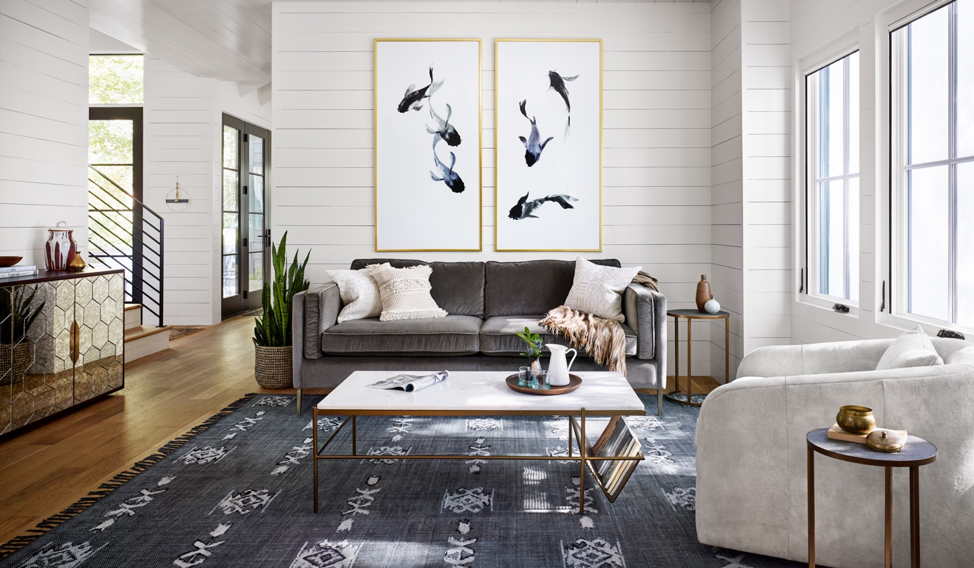 4. Lighting can make a huge difference
It's very important to pay attention to how a room is lit, "including the light bulbs," for a homey feel. Bright lights can make a space feel less homey and more like the "deli department at your local Costco," as Michael puts it. Also, he explains that owners should make sure to add some sort of blackout curtains to avoid being woken up by early morning brightness while jet lagged for travelers staying in their units. A good night's sleep is important after traveling and beating jet lag.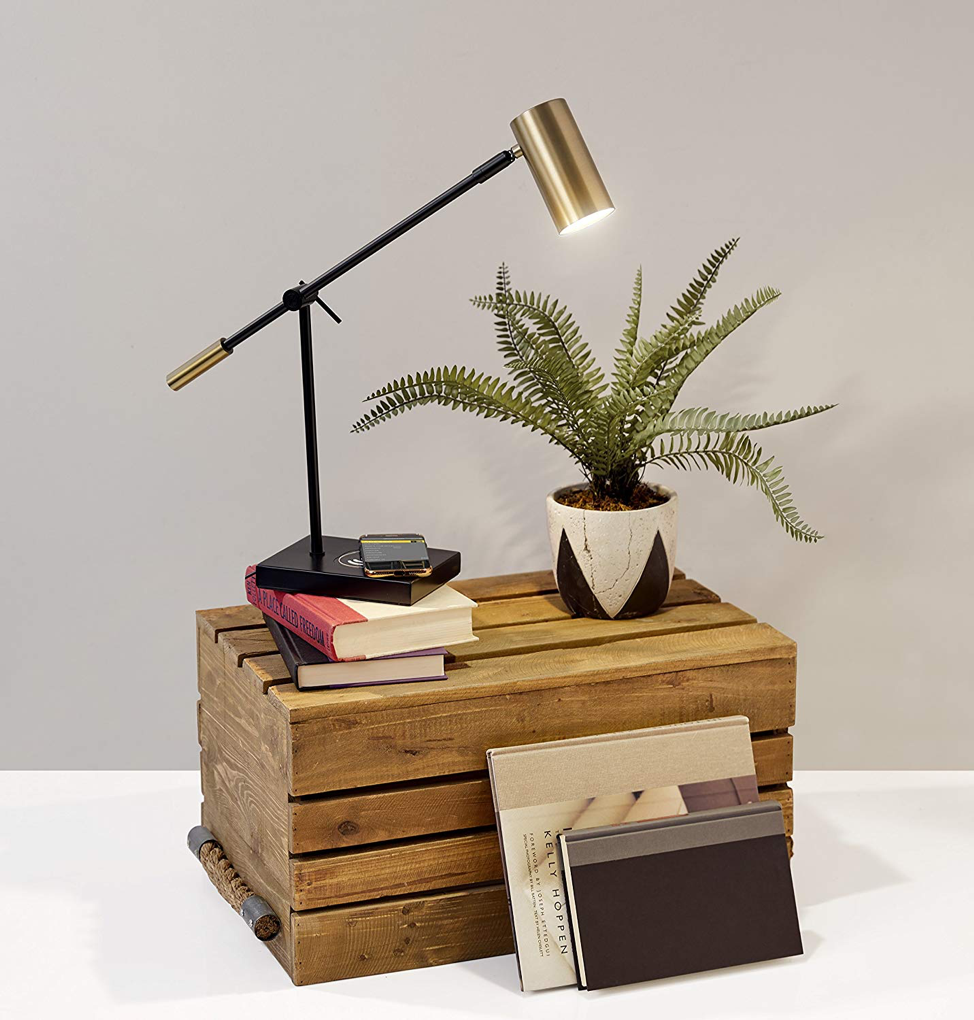 5. Less is more
Keeping items "tucked away" is fine, and in fact Michael says, "I love experiences that are not in your space but force you to explore." He gives the example of "vintage subway maps on the inside of an armoire" in a New York apartment. He adds, that it is important to avoid clutter: "You need to have everything everyone would need, but nothing anyone can see…Less is more on vacation."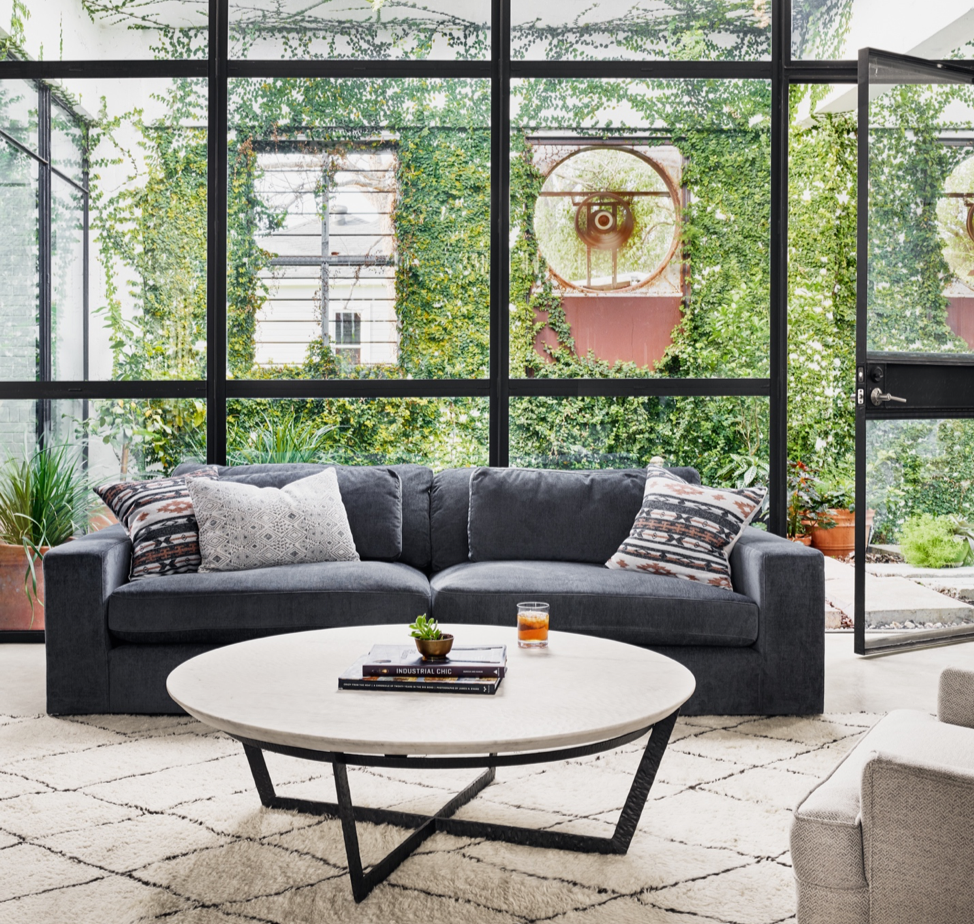 Some of the best ways of improving guests' experiences are through thoughtful and realistic design choices. As we at Envizzo like to observe, the impact of design on the desirability of a property is dramatic. Paying close attention to the way you dress a space will have a large impact on the number of stays you inhabit and return on investment. Travelers don't just want to go somewhere on trip, they want to experience it. Join the Envizzo marketplace to save time, money, and get inspired to create beautiful spaces. The Envizzo team is here to help property managers and real estate investors through your journey to designing and furnishing your short-term rental unit.