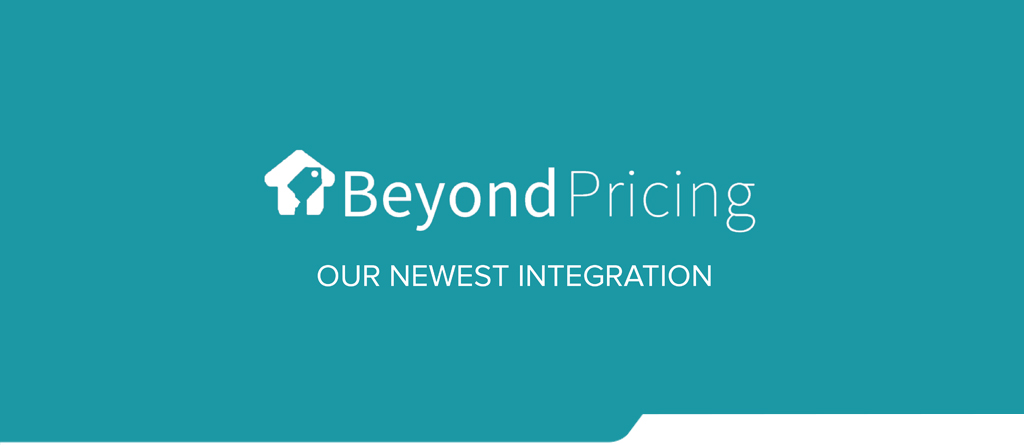 Summary: The direct booking website and distribution platform, Rezfusion, now fully integrates with the Beyond Pricing dynamic pricing software.
Carbondale, CO (November 9, 2017) – Bluetent, a premier digital agency for the vacation rental and hospitality industry, recently announced their integration with Beyond Pricing, the leading revenue management and dynamic pricing tool for vacation rentals.
Bluetent's direct connection provides Beyond Pricing's rental managers the ability to display their constantly-changing dynamic rates accurately on their websites, and, when working with Bluetent's Rezfusion Boost distribution solution, to feed those rates into channels like Airbnb and Booking.com with to-the-penny accuracy. Beyond Pricing's revenue management tool generates optimized prices based on real-time market data and then seamlessly syncs these prices through Bluetent's integration to ensure rate accuracy.
"One of the biggest hurdles to adopting dynamic pricing has been website providers' and channel managers' ability to get accurate rate information out of property management systems," said Beyond Pricing CEO Ian McHenry.  "With this integration, Bluetent customers can get unprecedented rate accuracy on their website and everywhere they list."
"We're excited to work with Beyond Pricing and pleased to announce this new integration," said Ned Lucks, Chief Technology Officer at Bluetent. "Beyond Pricing brings cutting-edge, intelligent, dynamic pricing capabilities to managers on the Rezfusion platform and eliminates some long-standing hurdles that have gotten in the way of vacation rental managers competing with the 'big boys' like established hotels and resorts in the fast-changing digital marketplace, both direct to consumers and in OTA channels."
Bluetent's Rezfusion platform offers three tiers of direct-to-guest booking websites designed to meet the needs of rental managers of any size. Rezfusion Cloud, Pro, and Custom websites provide managers with the tools they need to increase conversions, drive more direct online bookings, and strengthen brand awareness. The new Rezfusion Boost distribution solution brings millions of new guests to the Rezfusion platform via channels like Airbnb and Booking.com. Rezfusion Boost automates management of rental listings in OTA channels to further extend the reach of vacation rental brands intelligently, with high accuracy, and with tools and advice to make the most out of digital distribution. All three tiers of Rezfusion eCommerce websites, Cloud, Pro, and Custom, and Boost include PCI-Compliant bookings, full integration with the leading property management software, and 24/7/365 support
##
About Bluetent:
Bluetent is a digital agency specializing in the holiday rental, resort, and travel industries. We provide eCommerce solutions, strategy, design, development, search, email, advertising, social, and content services. Bluetent 's holiday rental and hospitality eCommerce platform, Rezfusion, will process over $300 million in direct online reservations in 2017, and it currently supports 175+ hospitality businesses and holiday rental providers. The customizable platform fully integrates with leading property management software, is built on a leading content management platform, is PCI compliant, and delivers a cutting-edge user experience designed to motivate users to book. With a growing team of more than 67 individuals and a 5-time Outside Magazine Best Place to Work, Bluetent is driven to create comprehensive, successful, online marketing strategies and generate sustainable growth for our clients.
About Beyond Pricing:
Founded in 2013 by veterans of revenue management in the airline and hospitality space, Beyond Pricing is the world's first most popular revenue management and dynamic pricing software exclusively for vacation rentals. Driven by big-data machine learning and predictive analytics, Beyond Pricing dynamically prices over 120,000 listings in over 1,000 markets worldwide. With seamless integrations through partnerships with major Property Management Software systems like HomeAway Software and Streamline, Beyond Pricing makes pricing easy for professional managers from 5 to 5,000 listings.  The company previously raised $3.5 million in venture capital from top-tier investors including Bullpen Capital, Resolute Ventures, and Social Leverage.  For more information please visit: https://beyondpricing.com.