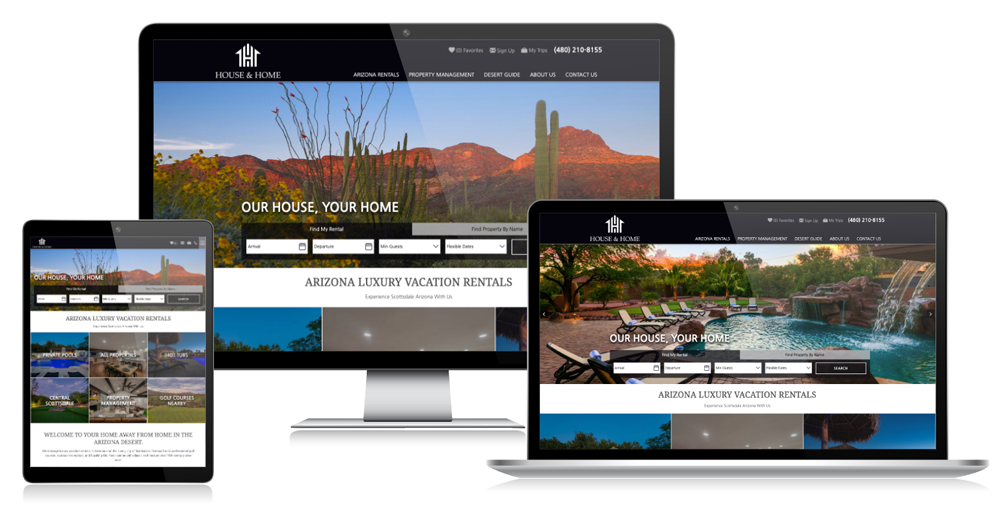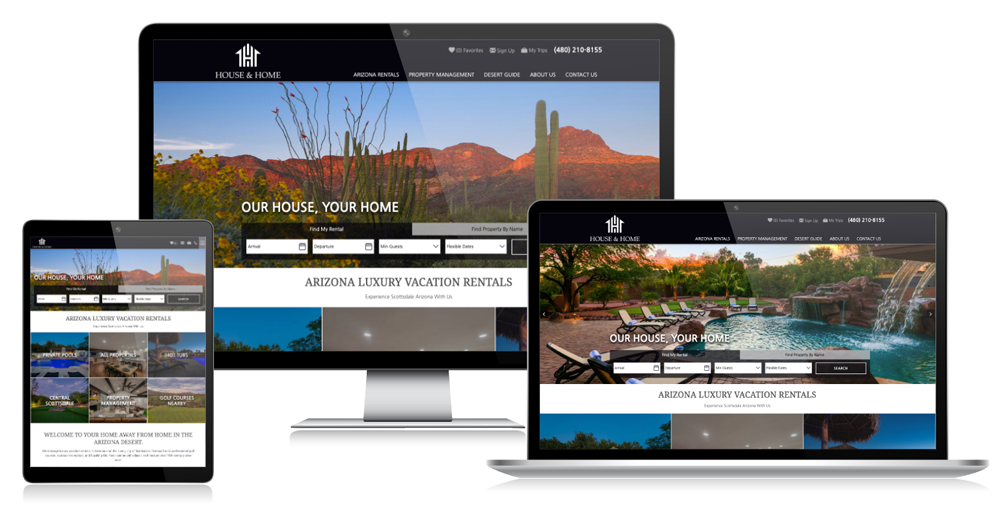 Every direct-booking vacation rental website worth talking about has a fairly standard set of baseline functionalities and features:  
Seamless integration with your property management software? Check. 

 

Secure online booking pages? Check.

 

Easy-to-use content management system? Check.

 

Design that looks equally good on computer, tablet, and phone screens? Check.

 
You get the idea. The question then becomes: what makes one direct-booking website stand head and shoulders above the rest? Bluetent's Rezfusion Cloud platform has the answer. Automatic performance and feature upgrades — loved by travelers and search engines alike— make Cloud the website solution others can't beat. 
Always on the cutting edge.
A cloud-based website like Rezfusion Cloud (the name gives it away) offers huge advantages to subscribers. To put it plainly, while traditional websites will become dated and obsolete, a cloud-based website automatically keeps up with the times. With a team of designers and engineers regularly adding performance, security, and feature enhancements, the financial burden of rebuilding your website every few years becomes a thing of the past.  
T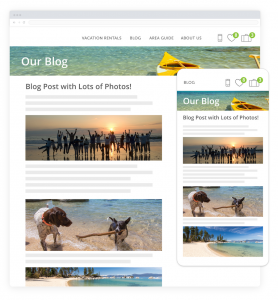 his year, Bluetent's product team has an extensive list of updates slated for Rezfusion Cloud. Here are a few exciting enhancements that have already been released this year — stay tuned for more to come in the following months. 
Unlimited blog images:

 

Insert photos around text content to create a more compelling experience for website users.

 The sky's the limit when it comes to adding photos to not only blog posts, but events and activities as well. 

Flexible date search: Show guests more options when they search for available properties.

 The flexible date search feature will allow searchers to see properties available up to three days before or after their chosen arrival date.

Sleeping arrangements: visually communicate information that travelers need before clicking the "book now" button.

 With the sleeping arrangement feature, travelers will see a visual representation of the number and sizes of beds available in each room of their selected listing.

 
Built to drive direct bookings
With events, activities, and blog pages — and specialized landing pages that highlight "oceanfront properties with pool," for example — Cloud supports content that addresses a variety of searches travelers regularly conduct when planning a vacation. Getting featured on a traveler's search results page is the first step to a direct booking and providing a great experience once they get to your website is the second.  Cloud's user-friendly, traveler-centric property search makes finding and booking the perfect property quick and easy. 
For vacation rental managers looking for even more direct-booking revenue, Rezfusion Cloud is built to amplify digital marketing efforts. Check out the rewards reaped by a few Bluetent Insiders who paired search engine optimization, digital advertising, social media advertising and/or strategic account management with their existing Cloud site: 
Guesthouses Vacation Rentals (Charlottesville, VA) saw a 

175% increase in online transactions.

Historic Key West Vacation Rentals (Key West, FL) saw a 

115% increase in e-commerce conversion rates.

Be Our Guest Vacation Homes (Port St. Joe, FL) saw a whopping 

670% increase in online revenue!
Nothing makes us happier than helping vacation rental companies succeed, and we're proud to provide a website solution that's in a class by itself… and generates BIG results. 
Interested in learning more about Rezfusion Cloud? Click here to schedule a meeting — our team would love to chat!