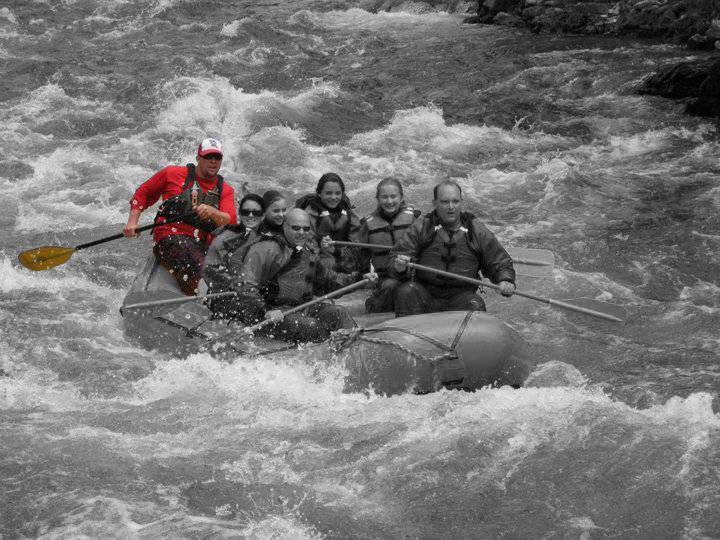 Roy is our resident storyteller. From tales of his 2 year old son to powerful messages about beautiful beachside homes, he never runs out of content to share.  Read more about this college football player, snowboard instructor, raft guide, football coach, art director, graphic designer and content producer.
The Tent: What was the last website you visited?
YouTube
The Tent: Where did you spend your last vacation?
I went back to Dallas to meet up with my OLD college buddies to catch an SMU football game and played some golf.
The Tent: Publications or blogs you read on a daily basis.
The Tent: Items on your Bucket List.
Teach my son all things I know how to do.
Get a hole in one.
See the Broncos win the Superbowl.
Ride a motorcycle from California to Florida.
Fly a jet-pack.
The Tent: Books on your nightstand?
Worse Case Scenarios, Survival Guide.
Golf Digest.
The Alchemist
The Tent: Favorite Documentary.
ESPN 30 for 30: The Pony Exce$$
The Tent: One lesson from childhood you still live by today.
Treat others how you'd like to be treated and live in the present.
The Tent: You would never leave home without…
A positive attitude.
The Tent: What's for dinner tonight?
BBQ at the Rodeo in Carbondale… Yee-Haw!
The Tent: One sport you wish you had time for.
Fly-Fishing
The Tent: A secret clients should know about you (true or false).
If I tell you then it won't be a secret.
The Tent: Day to Day Routine at Bluetent
Fortunately no day is ever the same, I am challenged to create interesting content and to help clients tell their unique stories.
The Tent: Favorite aspect of your role
Starting with a blank slate and then seeing it turn into something interesting and unique.
The Tent: One vice.
Donuts
The Tent: Favorite libation.
Scotch.
The Tent: How do you use flex time?
Usually to get outside and get some fresh powder turns or a round of golf in.
The Tent: If you could work remotely anywhere, where would it be?
One of those huge mansions in Aspen next to an Infiniti Pool.
The Tent: Favorite way to unwind.
Relaxing with my family, doing several activities during the day, afternoon nap and grilling out for dinner with friends.
The Tent: If you could meet one person past, present, future, who would it be?
Thomas Jefferson.
The Tent: Favorite place in the world.
Crested Butte, CO
The Tent: Three words coworkers would use to describe you.
Energetic, Friendly, Goofy
Want to learn more about Roy? Sit down over a pint with our awesome Content Writer and Graphic Designer: roy@bluetent.com.