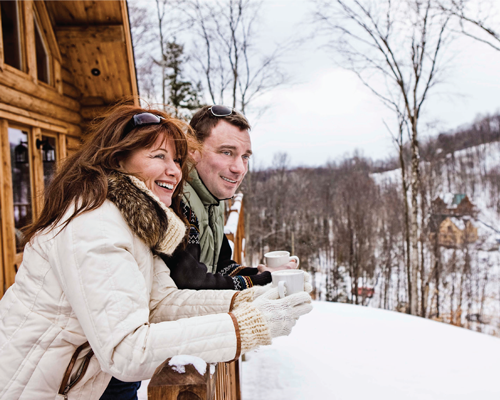 Bluetent's Chief Technology Officer, Ned Lucks, is optimistic regarding the upcoming year — and you can quote him on it: "I see 2021 as the beginning of what we may look back on as 'The Roaring 20s' of short-term rentals." 
What exactly does Lucks mean when he refers to The Roaring 20s?  
He's not talking flappers and speakeasies … instead he is talking about the huge demand for vacation rentals, which is certainly something worth popping a champagne cork for. While we can't predict the future (fingers crossed 🤞 that vaccine rollouts keep a COVID resurgence at bay) the data we're evaluating now shows that things are already looking up. To capitalize on this good news, we've shared a few trends — and the data that backs them up — below.  
The

flexcation trend is h

ere for the long haul

. 
Flexcations — where travelers combine remote work/learning with a traditional vacation locale — aren't a "one and done" trend. A recent study from Vrbo found that 38% of respondents who took a flexcation would do so again. Vacation rentals are uniquely suited to provide families with the best of all worlds: an opportunity to enjoy safe, socially distanced time in a beautiful destination while simultaneously getting work done. Ensuring that this new breed of traveler can imagine "coastal learning" from your beach property or "remote working" from your mountain cabins will extend your high seasons and bring new revenue.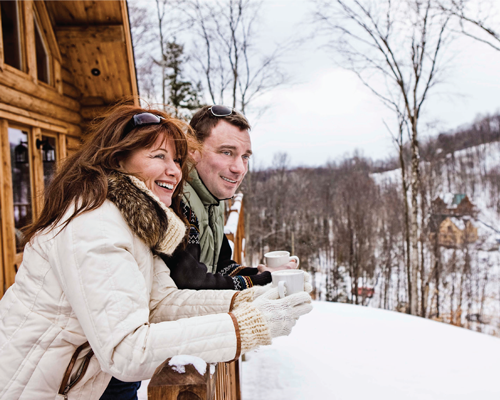 PRO TIP: Build out landing pages on your website promoting "socially distanced" properties where people can safely relax, play, and work. In your OTA listings, make sure to highlight important features like WIFI/high-speed internet availability and dedicated office spaces to attract flexcation-ers and their families.
Drive-to markets remain in demand

. 
Studies have shown that the new traveler persona is more likely to travel via automobile than airplane. In a recent HomeToGo study, 77% of respondents planning to vacation said they would be traveling to their destination via car. Additional studies confirm US domestic travel is flourishing, with people gravitating to outdoor destinations like beaches, lakes, and state/national parks. With that in mind, marketing to travelers within driving distance of your destination is essential for your 2021 strategy.
PRO TIP: Digital advertising, social advertising, and email marketing all have great capacity to target highly specific audiences. Get creative and develop campaigns built just for your drive-to market! For instance: use email campaigns and digital advertisements to target visitors to your website who are located within 200 miles of your destination with specials on homes with last-minute availability.
People are ready to travel

! A

nd when they 

travel

, they choose vacation rentals

. 
Quarantine is tough. The idea of escaping to relax on a beach or chill in the mountains is more compelling than ever … and the stats prove that. HomeToGo reports that 88% of consumers polled said they plan to travel in 2021, and 63% of vacation rental managers responding have seen an increase in bookings compared to previous years. Additionally, the rebound of the vacation rental industry is outpacing that of the hotel sector: "As the pandemic has progressed, we have witnessed a shift in demand and market share from hotels to vacation rentals. We expect to see many of our clients benefitting from this shift in 2021 as travel restrictions are eased and demand returns," comments Lucks. The numbers continue to reflect that trend, with Skift reporting that by October 2020, occupancy rates in vacation rentals were back to pre-pandemic numbers, exceeding occupancy rates from 2019.
PRO TIP: Make sure your brand remains top of mind for a population that is itching to travel again. Updating your blog page with "socially distant" recommendations and COVID protocols not only establishes your vacation rental brand as a local authority, but also improves your overall SEO.
Guests

 are staying 

a bit 

longer

. 
Through their listings in Rezfusion Boost™, Bluetent's best-in-class channel management tool, Bluetent Insiders have experienced a slight increase in the number of reservations from online travel agencies (OTAs), but the value of individual reservations is significantly higher, which can be partially attributed vacationers booking more days in their chosen rentals. "The good news remains, we are already seeing significant strength in advance bookings for summer travel and record ADRs in many of our markets, with strong emphasis on larger properties and longer stays," says Lucks. Airbnb reports comparable results: in 2020 there was a 50% increase in people who search for longer stays. This ties directly to the "flexcation" trend: with the ability to work and learn remotely, travelers have leeway to stay longer in destination areas.
PRO TIP: It's easy to enable longer "length of stay" through our distribution tool, Boost™. Click here to learn more.
COVID

–

friendly amenities 

are 

essential

. 
Covid-sensitive amenities and practices are a necessity, rather than a trend, for our industry. Promoting amenities like WiFi, private pools, and grocery delivery — as well as highlighting practices such as enhanced cleaning protocols — gives guests peace of mind. They can feel confident arriving at their destination because they know everything is being done to help keep their family and/or friends healthy and safe. HomeToGo reports that 45% of travelers polled now include cleaning features as a factor in their decision–making process prior to booking. In tandem with enhanced cleaning protocols, promoting and implementing options like contactless check-in is an added protection for both your guests and your staff.  
PRO TIP: Highlight your company's cleaning policies on every property listing, whether on your direct-booking website or on OTAs. Both Airbnb and Booking.com have tips and tools to show your efforts to keep guests both comfortable and safe.  
While we are still facing the uncertainties of living through a global pandemic, there certainly are some silver linings, at least for vacation rental professionals. If you are interested in capitalizing on the trends listed above, connect with Team Bluetent to discuss how we can help!