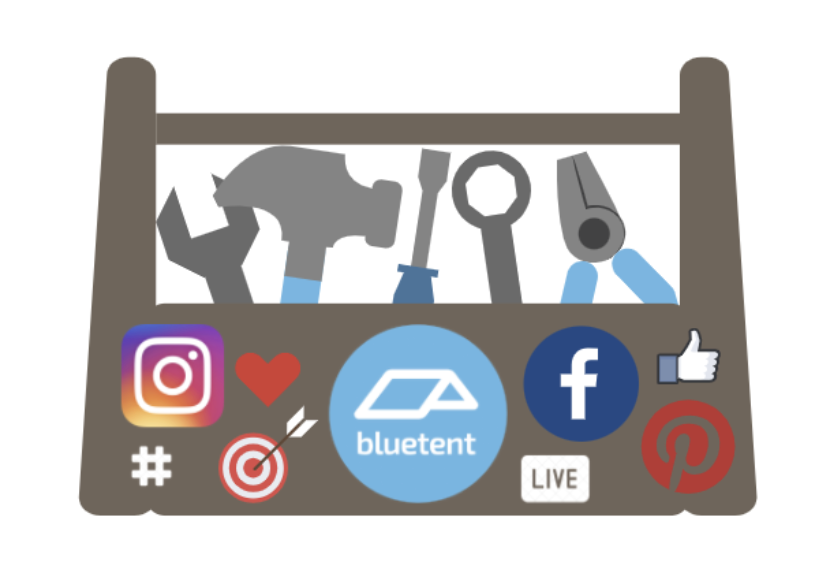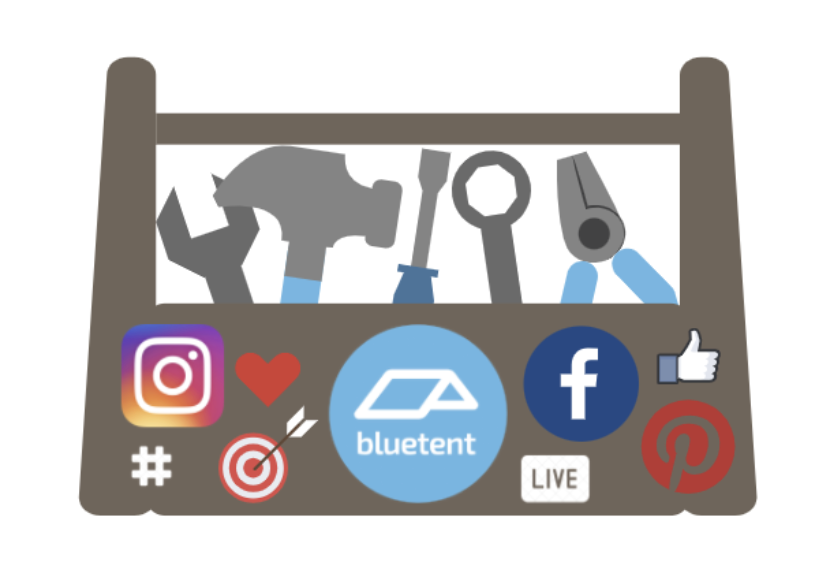 Insider tips from 

Bluetent's

 Social Media Specialist, 

Sarah Wilson.
With social media usage up over 50%, now is the time to leverage your platforms through both paid and organic content. Social media is an easy way to communicate with your past guests and potential customers about important changes to reservations, provide vacation inspiration, and be an outlet for a few moments of bliss to remind them of the beauty that is waiting … 
We know budgeting is of upmost importance right now and recognize monthly ad spend will likely be less than before. Good news! Each ad can run with a budget as little as $1 per day, so you can still maintain a presence in front of customers for as little as $30/month and continue to drive valuable website traffic and stay in front of customers. 
Vacation Inspiration:

Focus on '

Vacation Inspiration

' ad campaigns while being empathetic to what's going on in the world. Don't call out COVID-19 specifically in the copy, but by using client imagery and video content you can evoke feelings of peacefulness and adventure. What we'd recommend you say: "Vacation dreaming? We can't wait to welcome you back to _______ once the coast is clear. Browse our selection of the area's top vacation rentals. Stay safe and stay healthy, see you soon!" 

Brand Loyalty: Focus on brand loyalty ad campaigns targeting former guests and retargeting website visitors. 
Help/Offering Accommodations:

Ad campaigns offering 

help/accommodations during this time. 

What we'd recommend you say: "If you need a place to stay or work, we're here for you." 

Email Retargeting – Future Reservations:

Ad campaigns using email retargeting lists of guests with future reservations to 

help spread information

 on how to contact their company or provide the latest updates on reservation changes. 

Owners Acquisition Lead Ad :

With the economic impact, people might be looking for new ways of generating income and might be open to listing their vacation home. 
Instead of focusing on usual prospecting audiences, right now it's important to serve ads in front of people who are familiar with your company whether they follow your social media pages, have stayed with you in the past, or have visited your website. Team Bluetent recommends focusing on the following audiences for paid campaigns: 
Website Visitors – Now is an excellent time to utilize the Facebook Pixel so you can serve ads on social media to people who have visited your website. 
Email Retargeting – Upload .csv file of email addresses from past guests (or future guests with upcoming reservations) 
People who have engaged with your Facebook/Instagram profile 
Organic Content to Share on Your Social Feeds
Facebook Live video posts – share a beautiful view, a stunning sunset etc. No talking necessary! Your goal is to provide a relaxing, peaceful escape for a few minutes. 
Blog Posts – now is the time to utilize website content to help aid in vacation planning/dreaming whether it's re-sharing old blog posts or creating new ones featuring your favorite local watering holes, restaurants, dog-friendly places etc. This is also a great way to help promote a few local businesses that I'm sure would love a shout out! 
Photo Contest – consider hosting a photo contest during this time as people are reminiscing about past travels now more than ever. This is also a great way to generate photo assets to use for future marketing use! 
Live Webcam – If your company has a link to a live webcam, that's a great post to share on your page to provide a few moments of bliss and relaxation. 
Pinterest is seeing a record number of users each week as everyone is increasing their time on social media and leaning towards this platform for inspiration whether it be new recipes, DIY projects, future travel planning & more. A handful of our accounts are seeing a spike in referral traffic from Pinterest, in the past, some have even generated a direct conversion. Now is a great time to build out vacation rental boards and start utilizing this platform as a source of vacation inspiration and trip planning for your local area.