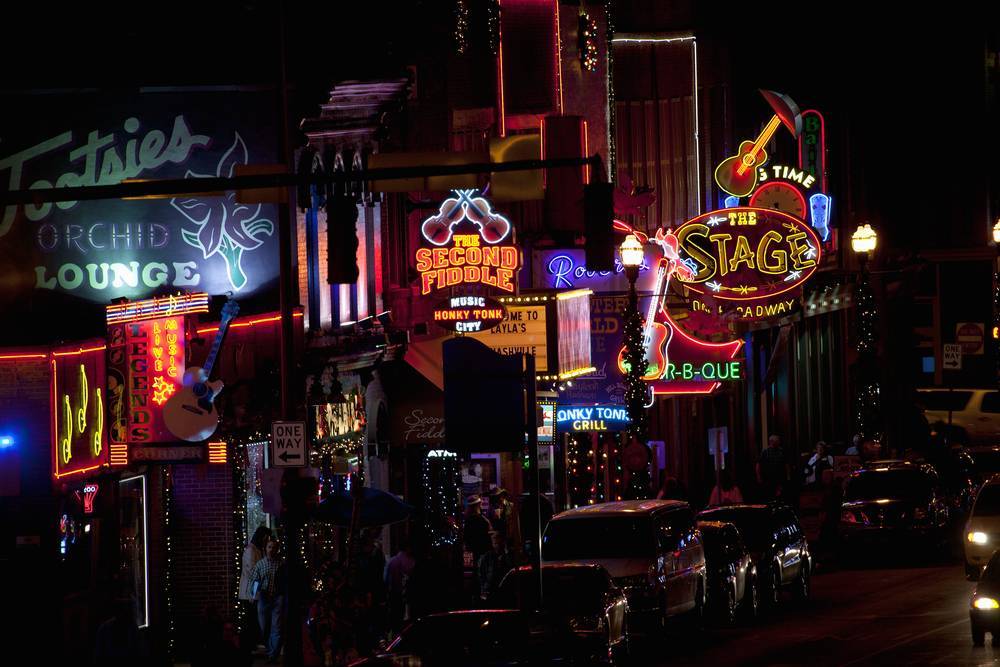 Drink Like a Local – Visit the Patterson House, the best Speakeasy in town for creative cocktails.
Denim Up – Pick up a custom pair of blue jeans at Imogene & Willie – a gem located off the beaten path in an old garage where they design and build custom denim.
Play Chicken – Scoot out one afternoon for the best "Hot Chicken" in town at Hattie B's.
Take Your Vitamin G – For an early morning bite after a late night, head to the Frothy Monkey.
Culture Up – Check out the Country Music Hall of Fame.
Get Digital – Set aside 30 minutes on Thursday at 1 pm to hear Bluetent's Peter Scott, President, and Ned Lucks, Chief Technology Officer, provide tangible advice to generate more online bookings.
Have a Grand Ol' Time – The Gaylord Opryland Resort is enormous! So carry a water bottle and give yourself plenty of time to take in the fun.
Tweet All About it – Follow Bluetent on Twitter for show updates. @blue_tent
Walk in the Park – Visit Riverfront Park to take in some live music, events, or take in a breath-taking sunset in a must see Nashville spot.
Survive – Stop by the Bluetent Booth #33, pick up a Survival Kit and enter to win a GoPro Hero 3 (perfect for content production)!