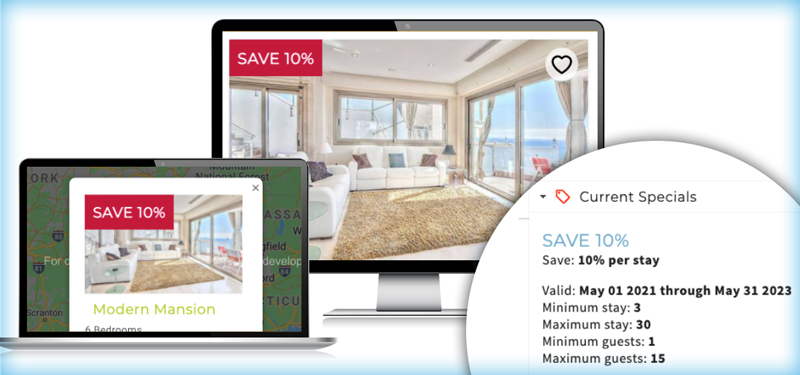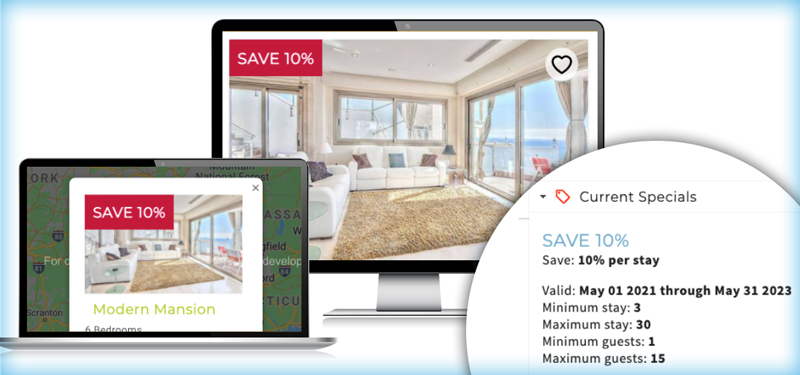 Activate Specials & Discounts to drive more bookings
Our Product Team has been hard at work making sure our Rezfusion Cloud website platform is the ultimate online cash register for vacation rental brands. The newly released Specials & Discounts feature gives you the opportunity to loyal customers, attract new guests, and highlight new (or under-performing) properties.
Activation within Cloud websites is easy, just follow the directions found in Bluetent's Insider Knowledge Base and linked here:
Cloud Specials & Discounts setup guide
Maybe it's time to upgrade to Cloud?
Is your business currently on a Rezfusion Essential website? Upgrade to Cloud to opt into this and future innovations designed to grow your online revenue.
UPGRADE TO A DIRECT-BOOKING POWERHOUSE