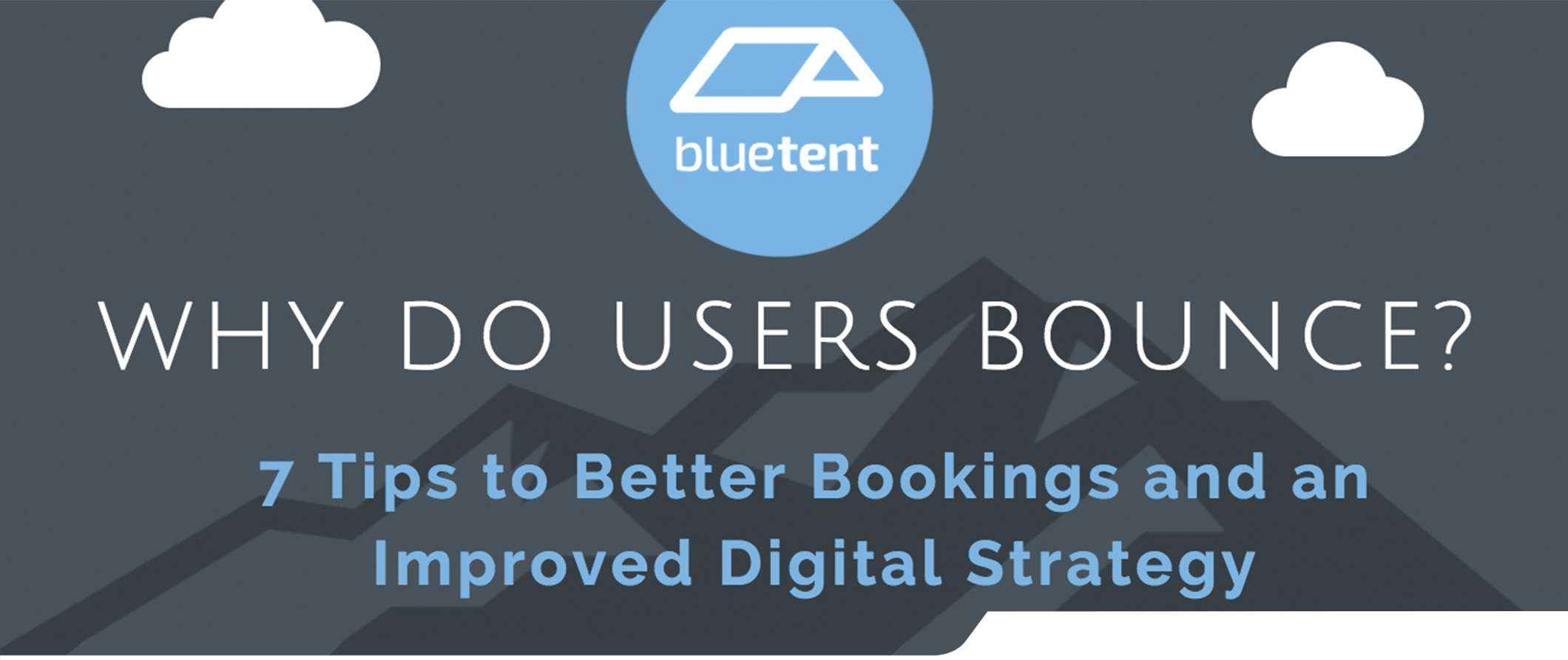 Ever wonder what makes users bounce from your website? We have provided 7 tips to better bookings and an improved digital strategy!
1. Improve Performance & Page Speed
2. Create Inspiring Content
3. Provide a Search that Always has an Answer
4. Generate Reviews & Build a Strong Reputation
5. Make Sure Questions are Answered
6. Design for Easy Readability
7. Create a Clean Checkout Process
And as always… Measure. Test. Track. Refine. Trust your instincts but always make sure to measure the results!
Check out our infographic below for more details or download it for your reference.