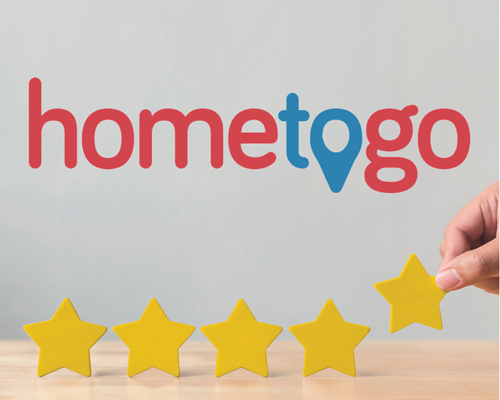 In late 2020, Bluetent announced a new channel integration, HomeToGo. HomeToGo is the fifth connection for Rezfusion Boost™ — Bluetent's best-in-class channel management solution. With a focus on quality of connected channels over quantity, we are confident that HomeToGo offers our Bluetent Insiders a unique opportunity to reach a new subset of travelers. In fact, here are five reasons why you should connect to HomeToGo.
HomeToGo is the fastest-growing booking channel.
Every booking channel offers your business an opportunity to reach more — and different— travelers, so signing on with HomeToGo just makes sense. With over 20 million monthly visitors to the HomeToGo site, your properties will be in front of customers that you might not have reached without plugging into the channel. Don't just take our word for it — more than 2,000 property managers are already working with HomeToGo!
HomeToGo puts the power back in your hands.
From direct communication with guests to flexible payout, HomeToGo allows you to stay in control of your brand and bookings. Bonus: you determine what cancellation policies you employ.
HomeToGo wants your vacation rental brand to succeed.
HomeToGo uses their data to help identify trends that help inform your business strategy — from increasing bookings and revenue to simplifying the HomeToGo on-boarding process. Check out their 2021 data trends shared in a recent webinar with Bluetent or download their latest white paper.
Diversifying your booking strategy is key.
What vacation rental manager wouldn't want more travelers viewing their listings? With a channel management tool like Boost™, you can go beyond direct bookings and distribute your listings to new travelers through diverse channels … like HomeToGo.
Here at Bluetent we pride ourselves on offering tools and services to improve the efficiency of vacation rental managers … just like you. Adding channels like HomeToGo (and Vrbo!) to our Rezfusion Boost™ channel management tool is just one example of our continuing commitment to your success. Reach out to learn more!