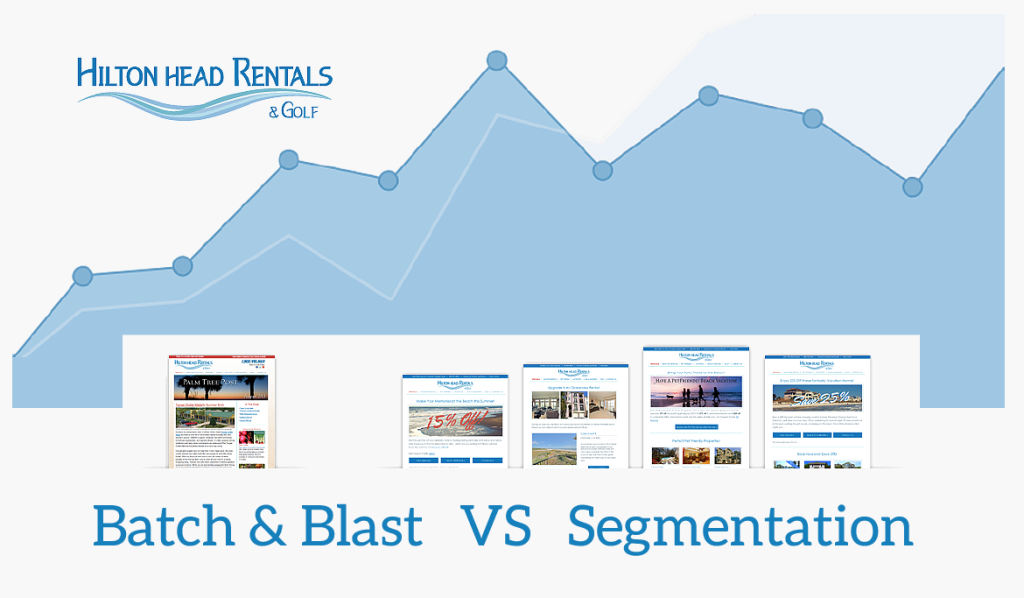 One of our long-time clients, Hilton Head Rentals and Golf, took on the challenge of segmentation this March and are a great example of the rewards achievable from sending targeted emails. Over the course of a 5-month period, Hilton Head Rentals and Golf saw a 39% increase year over year in revenue generated by email marketing as a result of their segmentation. Learn what fueled their success and how you can utilize these methods to improve your own email campaigns!

At a Glance
Company: Hilton Head Rentals and Golf
Location: Hilton Head Island, SC
Industry: Vacation Rentals & Travel
Located on Hilton Head Island, a highly competitive beach destination in South Carolina, Hilton Head Rentals and Golf was searching for a way to create more effective campaigns and get the most from their email marketing.
Challenge: Transition from "batch and blast" email marketing to a more targeted strategy, sending to segmented email lists.
Solution: We began our transition by upgrading Hilton Head Rentals and Golf to our new and improved email software. The superior segmentation, reporting, and design tools set them up for success and allowed us to create targeted emails faster and easier. We segmented their list into relevant categories including customers with pets, customers who booked during a specific month the previous year, customers who prefer a specific beach, and many more. With these segments, our goal was to send emails that cater to the readers' specific interests and thus, they are more likely to engage.
By the Numbers:
Total revenue:­ ↑ 39.16%
Unique transactions: ↑ 27.27%
Total number of page visits via email: ↓ 13.62%

Time spent on site before booking via email: ↓ 20.99%
The results from transitioning to segmented emails were impressive. They were even more powerful when we realized that Hilton Head Rentals and Golf saw this increase in revenue and traffic with even fewer unique site visits than prior to segmentation. That means users clicking through to the site were more qualified and engaged than previously, increasing the overall conversion rate.
The success story of Hilton Head Rentals and Golf is not unique. We see these improvements with all of our clients who embrace the power of segmentation – it just works! If you're interested in learning more about how you can dive into list segmentation, reach out to a member of our email team.