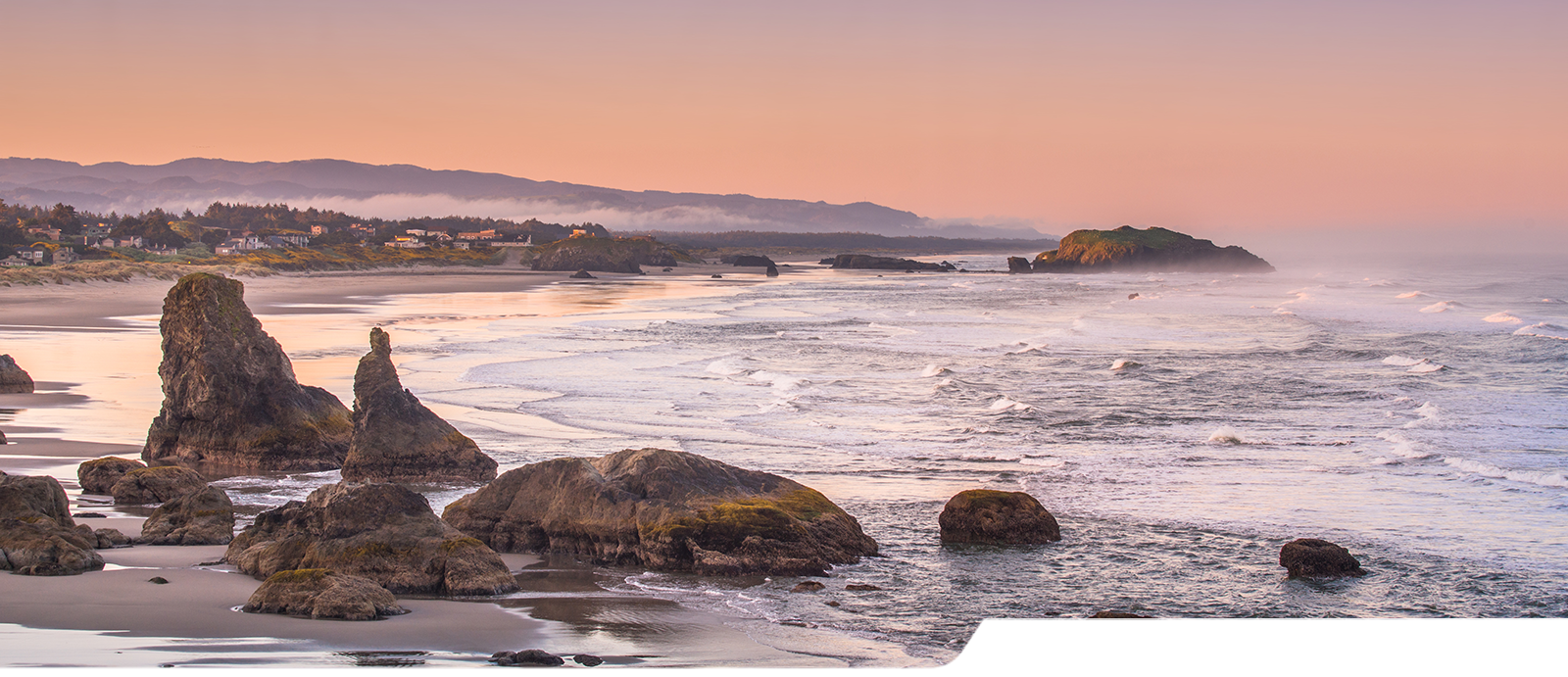 The Trip: San Francisco, CA up the coast!
Travelers: Laura Dwight, Strategic Account Manager | Kate Robson, Strategic Account Manager
Where did you go?
San Francisco, CA, Portland, OR and the Oregon Coast like Depoe Bay and Lincoln City.
How long was your trip?
Our trip was 5 days but Laura stayed longer with a weekend in San Francisco with her sister and an extra weekend in Portland with her parents.
What was the best moment of the trip?
We enjoyed meeting the Meredith Lodging team, who is a client of Bluetent, and the best moment was sipping our morning coffee in the hot tub with views of the Oregon coast before heading to the Portland airport.
What was your favorite activity during the trip?
Our favorite activity was hustling down from the amazing house that Meredith Lodging was so kind to put us up in, to the beach so that we could soak up the brief moment of sunshine and enjoy a nice walk.
What was your favorite city/town and why?
San Francisco is always amazing because there are many fantastic food options, great site seeing, as well as people watching. We also enjoyed the charming town Depoe Bay along the Oregon coast and Kate really liked Sausalito! It may have been because she adventured 15.5 miles to get there but it was worthwhile, especially the ferry ride back to Fisherman's wharf which passed by the historical Alcatraz!
City or countryside?
We saw all extremes on this trip since we started in downtown San Fran, flew to Portland and drove along the Oregon Coast.
Would you rather see a lot of places or get to know one really well?
We would rather see them all and then get to know our favorite place very well.
When you're on the road / traveling, what comforts from home do you miss the most?
Laura – I miss my dogs…  I mean my husband!
Kate – I miss my bed.
Who is your dream travel companion?
Laura – My sister would be my dream travel companion.
Kate – Anyone who can walk for days and who wants to see and eat everything!
Where to next?
Laura – I'm ready for Lake Powell!
Kate – I don't have anything planned yet but I really hope to make it to Europe at some point this year.